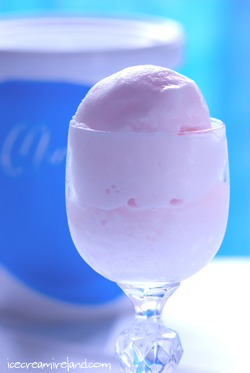 I've written here before about the Pink Champagne Sorbet, and it proved popular enough in our own shops that we have decided to launch into into a few select shops in Dublin and West Cork in 500ml tubs.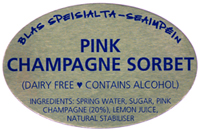 If you want to try it, it is available in:
Mortons, Renelagh
Fresh, Southdocks
Thomas', Foxrock
Ennis Butchers, Rialto
Urru, Bandon (as of the next week or so)
We have always wanted to make some of our super, super-premium flavours available in tubs, and this will be a limited run. A word of warning – it won't be cheap! The RRP is 20 euro for a tub. Then again, it's simply packed with champagne!
Technorati tags: Murphys, pink, tub, champagne, sorbet, ice cream