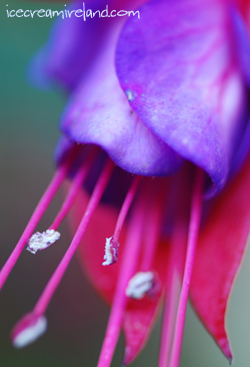 Trying to take photos of ice cream and ingredients without a macro lens has been quite frustrating, so I talked my brother into letting me spend some ice cream money on my Nikon D80. After all, there is the possibility of an ice cream book, and one would want it to look well.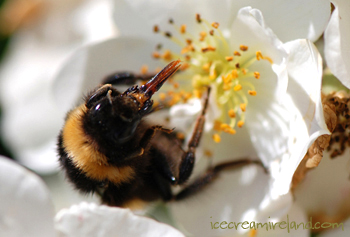 After much research, I decided on a Nikkor 105mm micro lens as well as Nikon's close-up R1C1 flash system.
I have to say I'm already in love with the lens. I unpacked the lens and took it straight into the garden. The fuscia above and the bumblebee are the result.
I can't wait to work out the flash system and try it out on food!
Technorati tags: Nikkor, camera, lens, 105mm, Nikon, d80, photography