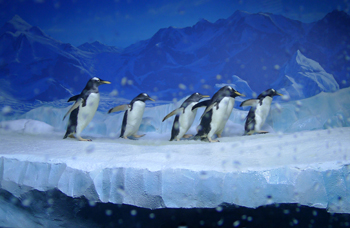 Manuela just gave me these photos she took from the open day at Dingle Ocean World, when they launched their new penguin exhibition.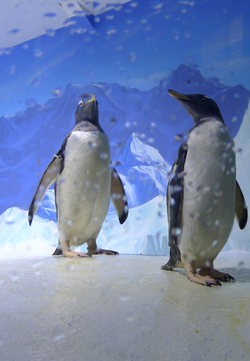 I haven't been down to see them yet, but Roisin was intrigued apparently. That being said, her biggest obsession at the moment is fish, so she was delighted for a stroll around the place.
Certainly, the penguins add another excuse for a visit, and it is worth calling in, since there's a good hour or two of entertainment there for kids on a rainy day.
Funnily enough, the cooling system for the tank uses the same technology as our ice cream chiller, so our refrigeration guy managed to get a bit of business out of it.
Good to keep things local!