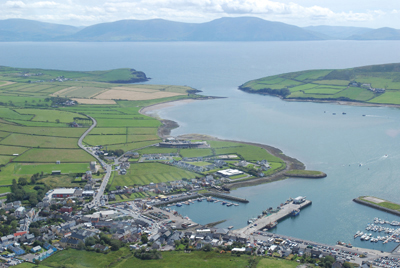 When Colm, the farmer who supplies us with Kerry Cow milk and who owns the Dingle Corn Maze told me yesterday that he had hired a helicopter to take aerial photos of his maze and that there was a chance I could go up, I was excited indeed.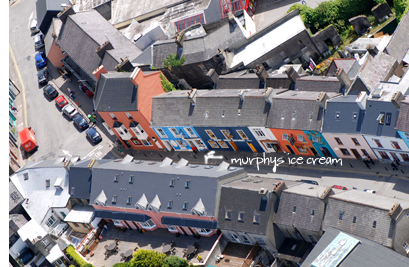 Today he rang telling me the helicopter was on its way, and although I was in the middle of production, I dropped everything and headed over to the Skellig Hotel, which has a helipad. I've never been in a helicopter before, and was dying to take a look at Dingle from above.
What an experience! It was breathtaking. There should be someone offering helicopter tours of this area.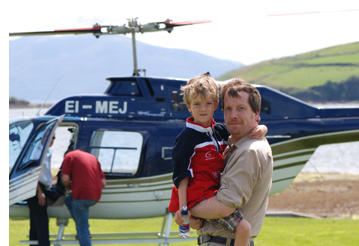 The best part was that I was able to bring along my nephew, Conor, who is mad about helicopters.
My brother Sean (right with Conor) wasn't able to come up with us, but he was there when we landed, and Conor was speechless with excitement.
What a great day!
Technorati tags: Dingle, corn, maze, helicopter, aerial photo