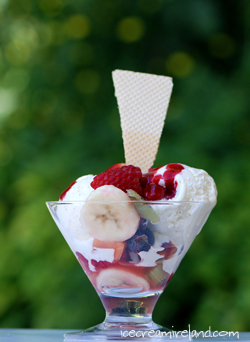 For my first article in the August series for the Irish Times (today's paper), I decided to write about Nell Grandfield (picture below, from an old postcard), who was making ice cream in our Dingle shop from the 1940s to the 1970s.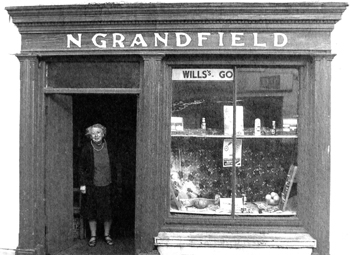 I often think how we're so proud of our gourmet foods in recent times, and are so snobbish about the old fashioned ways.
Yet, if you think about it, virtually all Irish farmers were organic 50+ years ago, before pesticides really came in, and there were many, many people making small batches of what we'd now consider artisan foods. Of course, they didn't have access to the wide range of ingredients we do, and perhaps not the level of outside influence, but you can't hold that against them.
Many of the top chefs are now extolling the virtues of buying organic and buying local from small producers. If you think about it, that's what everyone was doing in the days before the big supermarkets. So either people in the food business back then were all ahead of their time, or we owe them a bit of credit, or both…
Nell's Fruit Cup
Ingredients:
1 scoop vanilla ice cream (recipe here)
1 dash of raspberry cordial or coulis
A couple tablespoons of fruit salad or fruit cocktail
A wafer, cut diagonally
What to do:
Scoop the ice cream into a glass dish
Spoon over the fruit
Add the raspberry sauce
Top with the wafer
Enjoy it!
Technorati tags: fruit, cup, Nell Grandfield, dessert, recipe, Irish Times