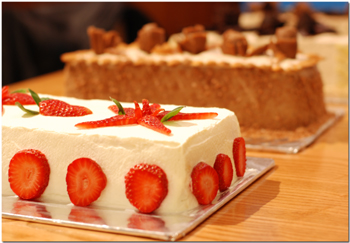 It's always wonderful to discover hidden talents in people, and Riadh, who works in our Killarney shop, has really outdone himself in that regard.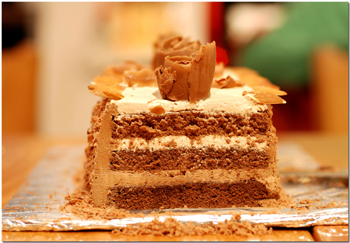 Yesterday, he presented me with these beautiful cakes he has been working on at home.
The presentation and care to detail is surely extraordinary for someone who doesn't have a background in baking.
I suppose it shouldn't come as such a surprise, since he gives phenomenal care and attention to making coffees, and he is one of the best baristas we have ever had.
IÂ was a happy fork-wielder on this occasion, and we had a good tasting session. I'll have to bring this man into the kitchen soon!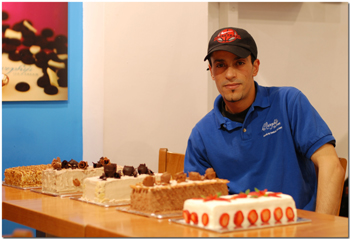 So, for my last post of 2006, I leave you with these cake photos and Riadh, because my brother and I certainly don't exist in a vacuum here, and there are so many people who make Murphys Ice Cream possible.
Thanks to all our dedicated staff and to our customers and suppliers.
I wish you all the best for a Happy New Year. Athbhliain faoi Mhaise Daoibh!