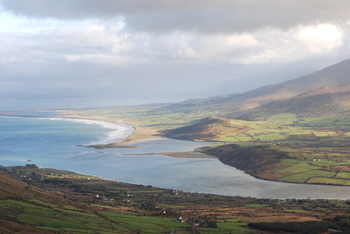 The legs of this ice cream man are a bit sore today after climbing Mt. Brandon yesterday.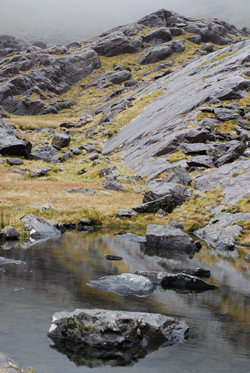 After weeks of rain, we had a little window of opportunity and grabbed it. Five of us went up at the behest of a friend who is heading off to Australia to get married.
It was a sort of walking bachelor party, and what a place to do it. It's a highly recommended climb on a clear (or relatively clear day), and it took us about 4 1/2 hours.
We took a taxi to the Brandon side, which is a prettier ascent and then descended on the Ballydavid side.
Finally, we piled into a pub for some well-deserved pints. What a great day!
Technorati tags: Dingle, mountain, Mt. Brandon, walk, hike, Kerry