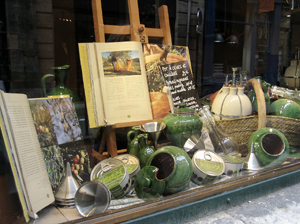 I am happily back in Kerry now, and spent most of a busy bank holiday Sunday in our Dingle shop.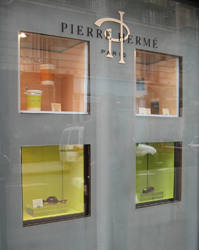 The most lasting impression of this last trip and the food world in Paris is how upscale many of the boutiques have become and how far ahead they are in terms of care of mouth-watering presentation and the sheer love of food.
From the excess of Hediard and Fauchon to tiny shops selling anything from olive oil to tea to cheese, there is an attention to detail that is lacking in Ireland. And boy, have some of them become super-posh!
Ireland has come such a long way, and it is now producing some gourmet food products that I believe are as good anywhere in the world. But in terms of the retail end of the food business, it has a long way to go.
This is not meant as a criticism, since we don't have the same tradition of food, and for so many centuries we were lucky enough to eat anything at all. Still, I think that anyone with a food shop or cafe in Ireland would do very well wandering the streets of Paris to bring back ideas (that is, if you need an excuse). I know that I came back with a trunk load…
Technorati tags: Paris, France, food, ireland, gourmet, ice cream