New Urru
Last week,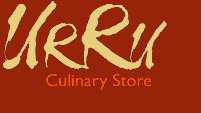 I was delivering some ice cream down to Urru in Bandon, which is one of my favourite food shops in Ireland. It's definitely worth a look and taste!
Ruth there told me they are opening a second shop in Mallow, hopefully by the end of next month. The lucky residents of Mallow! For us foodies in Kerry, it will just about enough reason to miss the train connection coming from or going to Dublin, just to stock up on goodies!
You will find the original Urru at: The Mill, McSwiney Quay, Bandon, Co Cork.
Technorati tags: gourmet, food, Cork, Urru
This entry was posted on Monday, October 23rd, 2006 at 3:30 pm and is filed under Out and About. You can follow any responses to this entry through the RSS 2.0 feed. You can leave a response, or trackback from your own site.