Thanks, thanks, thanks!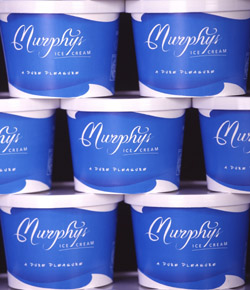 I wrote here about Superquinn dropping us and asked for our customers to contact their local shop if they wanted us back and let their feelings be known. We also put a little bit about it on our website. Well, the good news is that we have been asked back into five of their stores, and hopefully will be on the shelves by the middle of November.
We are delighted not only to regain the lost business, but also because we have always felt it is one of the best fits for our brand outside of the small gournet shops.
I believe a huge part of this was due to the many customers who contacted them. We are so grateful to all of you who did…
Technorati tags: ice cream, supermarkets, food, Superquinn, Irish
This entry was posted on Tuesday, October 24th, 2006 at 5:06 pm and is filed under Musings. You can follow any responses to this entry through the RSS 2.0 feed. You can leave a response, or trackback from your own site.