I Love Paris in the…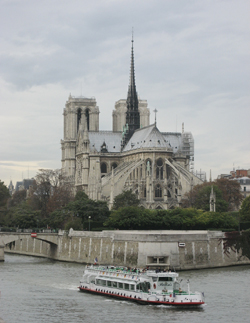 I am in Paris at the moment, having come over to attend the Sial food exposition. I did not stay very long at the Expo, however, preferring to wander around the streets of Paris and visit my favourite foodie haunts. More later!
This entry was posted on Thursday, October 26th, 2006 at 1:34 pm and is filed under Abroad. You can follow any responses to this entry through the RSS 2.0 feed. You can leave a response, or trackback from your own site.