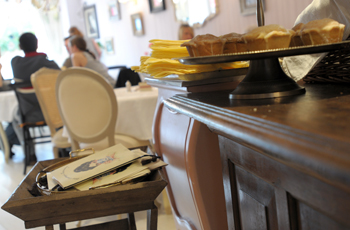 One of the best things to open in Killarney in a long time is Miss Courtney's Tearooms on College Street. It's a great addition to the town, I wish her the best of luck, and I would highly recommend to all my readers that they check it out.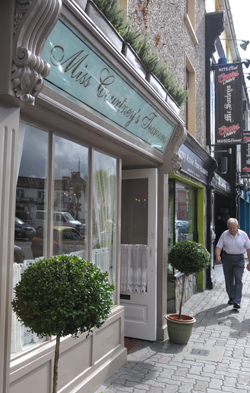 I've just come from an encounter with their cream tea. With a steaming pot, warmed scones and clotted cream, it naturally reminded me of a trip I took to Devon, as would the decor of the shop with its frills and lace.
A good range of teas, china cups and pots, and even silver tongs for the sugar ensures a refined experience. Plates of cakes on the counter tempt, and a pretty little garden in the back completes the experience. 
The service was professional, and the prices what would one expect for an upscale place in Killarney.
Miss Courtney also has the beginnings of a blog (here), so we might be seeing the beginning of an Irish tea blogger. Fingers crossed.
Technorati tags: Killarney, Miss Courtney, tea, tearoom, Kerry