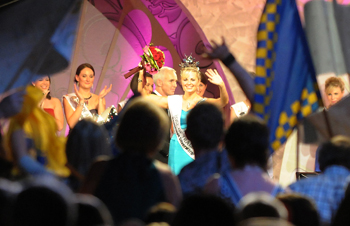 I'm just back in Dingle after a long night at the Rose of Tralee. Congrats to all the Roses and especially Aoife Kelly, the Tipperary Rose, who was the bookie's favourite and was indeed crowned the Rose on the night.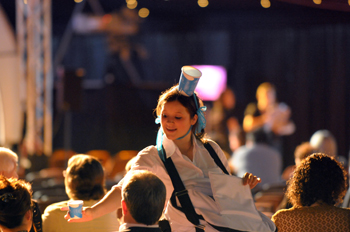 We were there selling ice cream, with proceeds going to the festival, and I have to say my favourite roses were our own three (photo below), who moved a mountain of ice cream with smiles and good cheer. And just look at their classy headgear!
Anyway, it was good fun, and we did have a captive audience as we were the only food (or drink) to be had in the dome. Now, I'm off to bed!