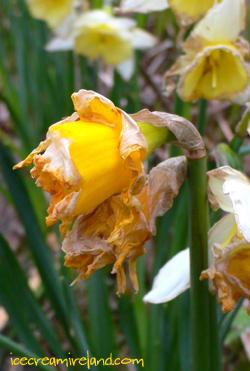 Maybe it's the lack of any kind of Spring this year here in Co. Kerry. Maybe it's that the daffodils are dying among hail showers and North winds. Maybe it's that it's colder than it should be. Maybe it's that every time the sun comes out, an astonishingly heavy shower is soon to follow. Maybe it's simply that I'm tired from a long winter, finishing the book, and a busy Easter in the shops, but I have been feeling in dire need of an inspirational lift.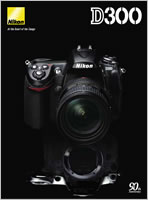 What did I do? Sun holiday? Yoga? Weekend retreat? No! I recklessly whipped out the credit card and splurged for a Nikon D300. The reviews have been so great and the people I know who have one so happy, that I couldn't help myself. Hmmm. I'd better keep repeating that!
Sometime next week I'll get a package worth drooling over, and hopefully you'll see some good results here once I get the hang of it.
By the way, I ordered it from Conn's Cameras in Dublin, who have a good reputation and fantastic prices on certain items at the moment. There has been some grumbling in the press about Irish businesses not passing on the benefits of the fall in Sterling, but Conn's Cameras has done so in a big way on certain cameras and lenses. They have some real bargains. Hmmm. I'd better keep repeating that!
Technorati tags: Nikon, camera, D300, Conns Cameras, photography