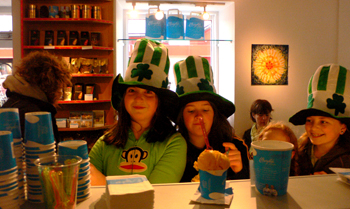 Happy St. Patrick's Day! My brother was in our Killarney shop, and I was too busy making coffees and scooping ice cream in Dingle to see much of the parade. I managed to snap a couple of photos in the one lull we had, which are here.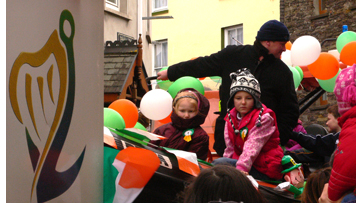 There was a great crowd around, and a very good atmosphere. For once, it was actually dry, and although quite windy, no one got wet!
In other news, Ice Cream Ireland has just passed the 100,000 visitor mark, which I feel is a big achievement. I know that some blogs might do that in a day, but I'm quite proud that this site has attracted so many people since its inception. Thanks to all my loyal readers, and long live ice cream!
Technorati tags: St. Patrick, day, Dingle, Irish, Ireland