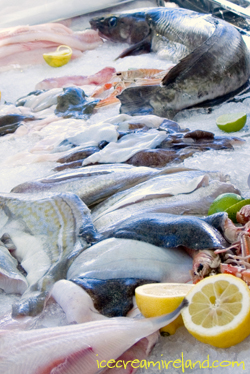 I am happy to announce that Dingle has a fresh fish shop for the first time in years. I am so excited!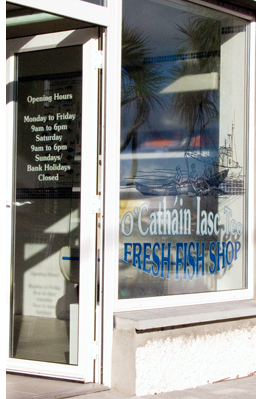 O'Cathain Iasc Teo., on the Quay, have opened a little fish shop right next to their factory. Only open two days, I had to queue behind a few other delighted locals to get my bit of turbot for tonight's dinner. So, it looks like it will be successful, which is great news.
They had quite a range of offerings, and I sincerely wish it brings some hope to Dingle's struggling fish industry. I certainly will be a good customer!
And yes, if you're heading to Dingle for Easter, and if you feel like cooking, they will be open on Good Friday so that you can get your fish. From the fresh look of it, though, it will hardly be a penance!