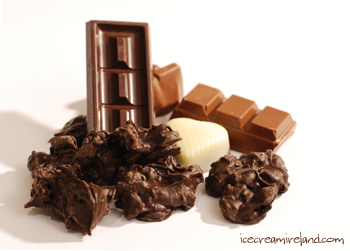 My father, always helpful, passed me on this story from the Daily Mail based on a study at the University of Hertfordshire:
It appears that the more you resist chocolate, the more you are likely to eat. In fact, those who try to stop thinking about chocolate, eat 50% more on average, with women more likely to gobble than men.
Of course, in my chocolate-addled thinking, why in the world would you resist thinking about that delicious creation?
Technorati tags: chocolate, study, Daily Mail, health