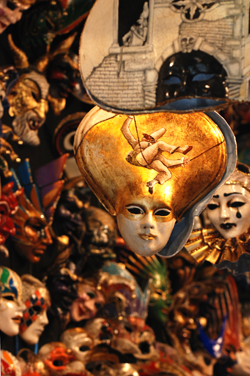 A week in Venice goes by very quickly! Even without the museums and other attractions, simply walking around the city offers enough diversion that the days fly in a series of beautiful images.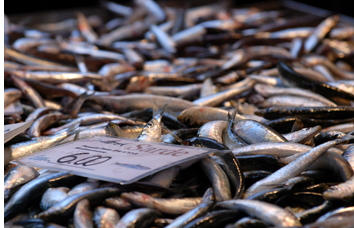 Of couse, visiting the mask shops was a must for us, since Wrens Day is coming up quickly, and what better costume for this year than a mask from Venice?
It is a bit surprising to me how strong tourism is here that even in the end of October, the place is packed with us. I cant even imagine what it is like here in Summer. Anyway… 
For any foodie, the market in Rialto is a visual treat, and lunch today will come from the chunks of fresh tuna bought there along with fresh fennel and other vegetables.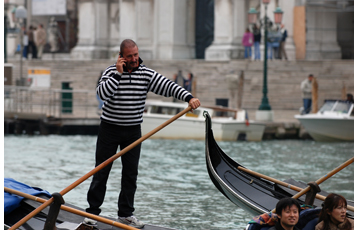 In terms of ice cream, Gelateria Nico in Zattere has been the best so far, and it is a perfect place to grab an ice cream for a stroll to see the gondolas being fixed in the boatyard or a wander along the lagoon.
It must be said that most of the ice cream around the place is utter junk, the then again, that is the case in most places…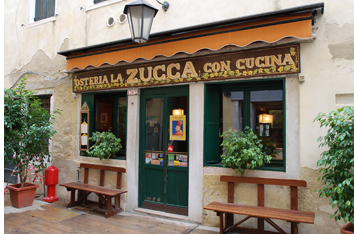 The best meal has been in La Zucca, a delightful restaurant with good vegetarian options as well as the usual meats, etc. The pumpkin flan (not a dessert) is worth a trip in itself, and the desserts are definitely weighted toward the chocoholic (happy days!)
Today, I think, will be a lazy day, and I will get some work done on the book. On the other hand, there is the Venice Biennale on at the moment, and it certainly is tempting to go wander the pavillions and soak in some (more) art…