Venice!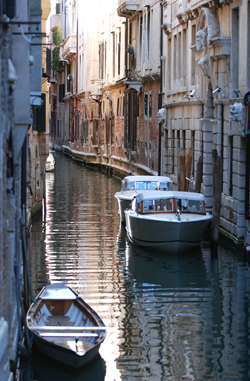 It is so great to be in this city! The old buildings and faded grandeur are so refreshing coming from Ireland, where old is bad and every slightly weathered structure is ripped down in favour of spanking new semi-Ds.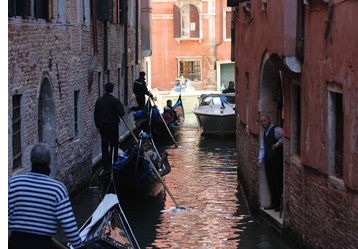 I could spend a week simply walking, feasting on the visual treats. I'm staying in a rented apartment instead of a hotel, and it's huge, quiet, central, full of charm, and brilliant in that I don't have to have every meal out. Last night I made a pumpkin risotto with spoils from the market…
Tonight it's a Handel and Vivaldi concert in Scuola Grande San Rocco beneath the masterpieces of Tintoretto, tomorrow it's La Fenice. I'm so spoiled!
Technorati tags: Venice, Italy, La Fenice, market
This entry was posted on Sunday, October 21st, 2007 at 3:53 pm and is filed under Abroad. You can follow any responses to this entry through the RSS 2.0 feed. You can leave a response, or trackback from your own site.