Sample Spreads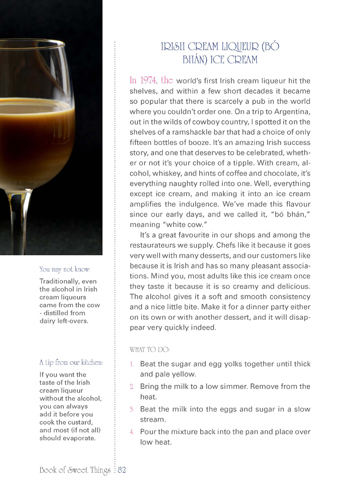 I've received the first sample spreads for our book from Mercier Press, and it's beginning to feel real! We've even made it onto the "Authors" page of their website. With a bit of luck, books should be in all the shops in Ireland by the end of April and available on-line as well…
I'm off to Dublin, with my wellies in the bag!
Technorati tags: cookbook, ice cream, Irish, publishing
This entry was posted on Friday, February 29th, 2008 at 12:55 pm and is filed under Book. You can follow any responses to this entry through the RSS 2.0 feed. You can leave a response, or trackback from your own site.