Dress Code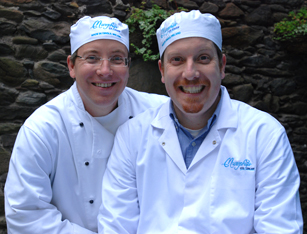 I'm half thinking, for the craic, of going to the blog awards dressed in full ice cream man regalia, including white wellie boots, which I have always wanted to wear in Dublin, and a big floppy Gelato chefs hat. Of course, it would be easier to pull off such a thing with my brother Sean (photo, right), who is fearless but sadly unable to attend. Still, it is tempting. What do you think?
Should the ice cream man go to Dublin in full regalia? (Poll Closed)
This entry was posted on Thursday, February 28th, 2008 at 2:08 pm and is filed under Musings. You can follow any responses to this entry through the RSS 2.0 feed. You can leave a response, or trackback from your own site.