Ice Cream Easter Eggs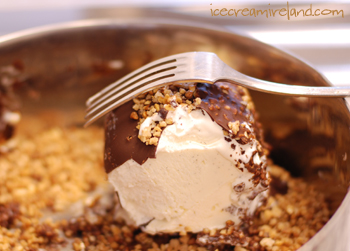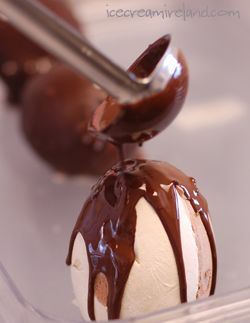 We've been playing around with making ice cream Easter eggs. I had bought an egg mould some time ago, and we poured the ice cream into it. Then we wrapped it in chocolate (we tried both dipping and pouring, and both come out well) and added some caramalised hazelnut nibs. I don't know if the customers will get any. We're busy eating away!
Technorati tags: ice cream, egg, chocolate, Easter
This entry was posted on Thursday, April 5th, 2007 at 11:47 am and is filed under Holidays, Tips & Tricks. You can follow any responses to this entry through the RSS 2.0 feed. You can leave a response, or trackback from your own site.