Dingle Food Festival 2008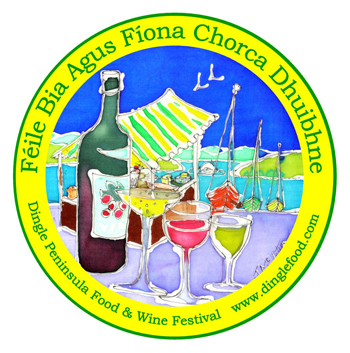 The schedule is starting to come together for the 2008 Dingle Peninsula Food and Wine Festival. It looks like it should be even more packed and interesting than last year.
Besides the cookery demonstrations in St. James' Church, wine seminars, and taste trails (oysters and Guinness at John Benny's, seared scallops at Strand House, etc), there will be a whiskey tasting and a coffee tutorial. There are even representatives from a Tasmanian wine company (with wine) flying in for the event!
I'm still not sure what we'll do for it, but it will be hard to beat the 16 shades of chocolate we presented last year!
For those of you who want to come to the festival, it's on the 3rd-5th October, and it would be really, really wise to book ahead both for meals and for lodgings, especially now that the National Irish Food Awards will be happening in Dingle at the same time…
Technorati tags: Dingle, food, festival, wine, feile, gourmet
This entry was posted on Saturday, August 16th, 2008 at 10:41 pm and is filed under Dingle. You can follow any responses to this entry through the RSS 2.0 feed. You can leave a response, or trackback from your own site.