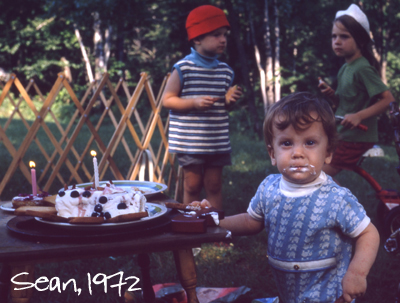 I've been a bit distracted here not only with the new camera, Christmas preparations, and planning for next year, but also with a project I have undertaken – scanning slides.
Most of our early childhood and family photos are in the form of slides rather than prints, and I figured it was definitely time to save and share them before they deteriorate further. So I borrowed a slide scanner and got to work. Hundreds of photos on CD will be a good Christmas present for everybody in the family.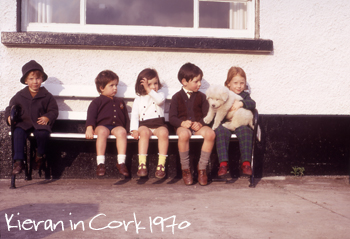 There are some beauties among them – above is my brother Sean on his first birthday, working on his sweet tooth in preparation for life as an ice cream man.
On the right is myself (left) and my sister (right) outside the family homestead in Cork with our cousins by marriage, the O'Learys…
Sadly, I still haven't found one of me with ice cream!