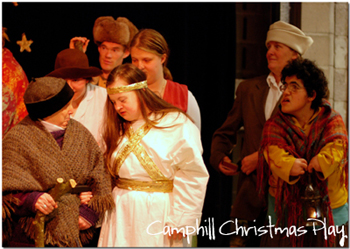 I haven't really been ready and able for Christmas until today. There are always so many last minute things to wrap up before the holidays and so much ice cream to deliver and re-deliver to shops.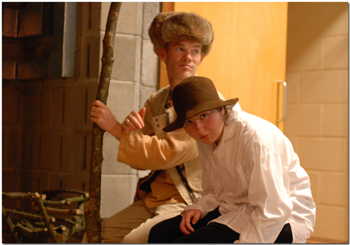 However, I took a bit of time this afternoon to see a Christmas play put on by the Dingle Camphill Community, and that brought out the Christmas spirit.
People with special needs can really open the heart, and such was the case with their performance. It was delightful.
The play was a medieval pageant about the shepherds coming to the manger, and each special needs person had a minder to help them through the lines and around the stage.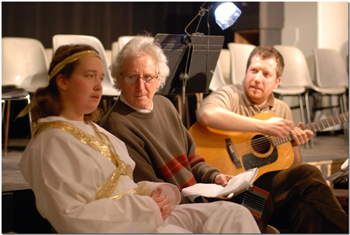 There was singing as well, and my brother and father helped with the music, my brother playing along on the guitar and my father on his concertina.
Thanks to all for a lovely performance.
I am in the mood now.
Merry Christmas!