Christmas Swim in Dingle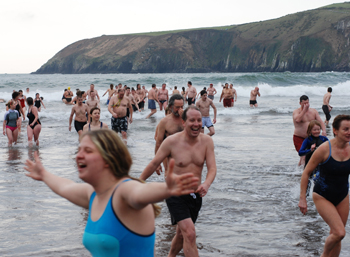 Happy Christmas, everybody. The photo was just in case you were wondering what an ice cream man does on Christmas day in Dingle (besides hang out with the family and eat). There was a huge crowd for the charity swim. Even my mother joined us in the December water - on the day after her 70th birthday!
Technorati tags: Dingle, Christmas, swim
This entry was posted on Monday, December 25th, 2006 at 2:34 pm and is filed under Dingle, Holidays. You can follow any responses to this entry through the RSS 2.0 feed. You can leave a response, or trackback from your own site.