Baileys Brownies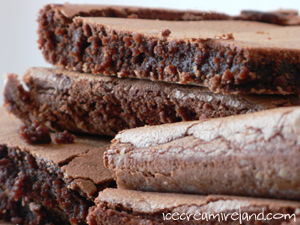 Our baker Wiebke is 7 months pregnant, and so I've been doing more baking than usual. I can't manage her fantastic cakes, but I can turn out tarts, pies and cookies and brownies without too much trouble.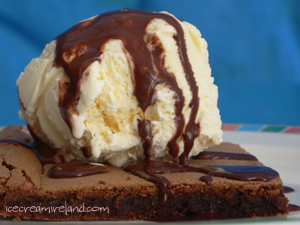 Yesterday I decided to try a variation on our Chocolate brownie recipe by adding Baileys Irish Cream. I like the combination of chocolate and Baileys, and we have a regular ice cream flavour Bó Dhubh, which is just that.
In any case, the result was very yummy, and if you want to try it, simply use the recipe I gave here and add 100ml Baileys after mixing in the flour.
Brownies are great with ice cream, and I would serve it with a scoop of vanilla or Baileys ice cream and chocolate sauce…
Technorati tags: brownie, Baileys, chocolate, ice cream, recipe
This entry was posted on Thursday, June 22nd, 2006 at 5:12 pm and is filed under Tips & Tricks. You can follow any responses to this entry through the RSS 2.0 feed. You can leave a response, or trackback from your own site.