Bank Holiday Madness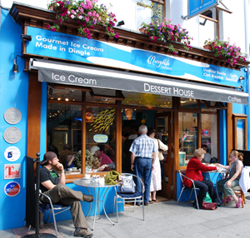 Sorry I haven't posted for the past few days, but this is our busiest time of the whole year.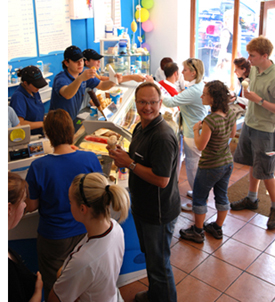 The August Bank Holiday weekend is always madness, and my brother and I have been in the Dingle and Killarney shops from morning until night. It's really the peak of the whole season, and from here, we slowly begin the return to quieter times and a more normal life.
However, it's fun when the shops are so crowded. There's a real buzz, and today the sun came out in earnest, and the Killarney shop was hopping. I snapped these photos in an attempt to show what we look like in high season!
Now I must go back and scoop some more ice cream!
Technorati tags: Killarney, Dingle, August Bank Holiday, shop, ice cream
This entry was posted on Tuesday, August 7th, 2007 at 9:23 pm and is filed under Holidays, Killarney. You can follow any responses to this entry through the RSS 2.0 feed. You can leave a response, or trackback from your own site.