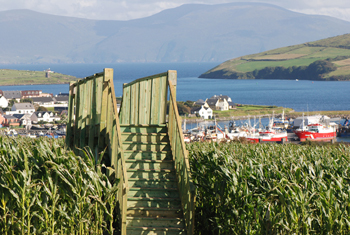 You know it's summer, rain or shine, when the Dingle Corn Maze is open again for business.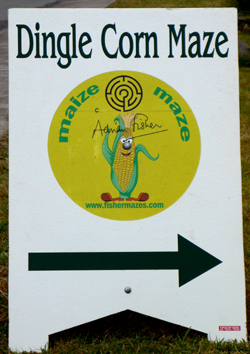 Planted across five acres by the farmer who supplies us with Kerry Cow Milk, the maze has a Harry Potter theme this year. It's located right in the centre of town and was laid out with computers and lasars, although the plucking of weeds and trimming is very much done by hand.
There are also picnic tables, a brand new bridge (see photo above) and other bits of entertainment.
At the end of the season, the majority of the corn will go to feed the cows, but for now, especially in this wet summer when the beach is so rarely appealing, the maze is a very attractive option for humans of all sizes.