The Princess, the Pea, the Ice Cream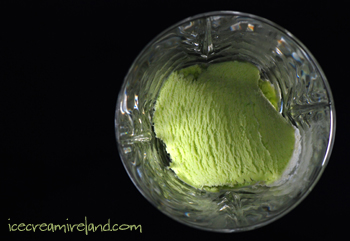 We here in the world of ice cream have done our little bit for the much-publicised McManus-Foley wedding by sending up 300 litres of ice cream. We were contracted by Masterchefs Hospitality, who are doing the food and wanted green pea and mint ice cream (above) as well as a bloody mary ice cream. I hope the family and guests enjoy it!
Technorati tags: green pea, mint, bloody mary, ice cream, McManus, wedding
This entry was posted on Friday, July 13th, 2007 at 11:28 am and is filed under Musings. You can follow any responses to this entry through the RSS 2.0 feed. You can leave a response, or trackback from your own site.