Frozen Juice Pops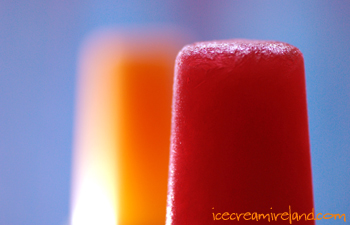 Another quick and easy sugar-free iced option is frozen juice pops (lollies). This one really brings me back to my childhood. I have many memories of hot summer days that involve these treats. My mother was really into natural foods and organics, and although we were never weaned off ice cream, she tried to keep our sugar intake down by making these. We ate them quite happily indeed.
What's really brilliant is that you can choose a juice that you (or your little ones) like and make the frozen equivalent. It's hard to go wrong with that!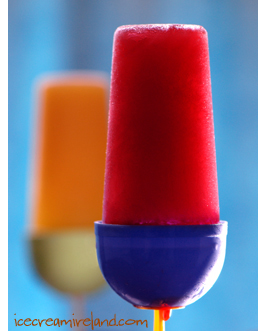 I found a form for the pops in my local hardware store, and nothing could be easier in terms of making them. Simply pour the juice into the form, insert the stick, and put it in the freezer. Within a couple of hours, you will have a wonderfully refreshing frozen snack.
It's definitely worth buying the good stuff here or using fresh juice. There are many delicious organic juices that you can find in health food shops. In any case, the taste will reflect the quality of the juice, and clearly if you add a juice mix that has sugar in it, it will not be sugar-free!
My favourites were and are:
Pomegranate Juice
Orange Juice
Grape Juice (red grapes)
Technorati tags: juice, pop, sugar free, diet, frozen, dessert
This entry was posted on Friday, July 20th, 2007 at 10:41 am and is filed under Low/No Sugar. You can follow any responses to this entry through the RSS 2.0 feed. You can leave a response, or trackback from your own site.