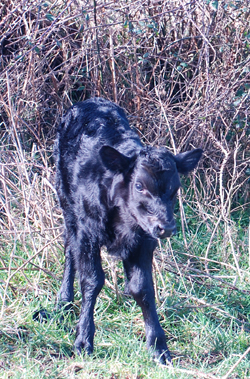 One of my favourite times of year in Kerry is the Spring, when all the calves and lambs appear and start hopping around the fields. There's something inspiring about the emergence of new life after a bleak Irish winter.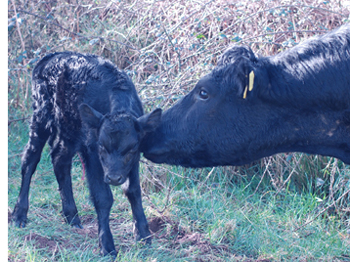 This morning, I had a text from Colm, the farmer who supplies us with Kerry Cow milk, saying that the first of his Kerry cows had just given birth, and I decided to go out and meet the little fellow and his mom, who will soon be improving our ice cream with her milk. (It's amazing what a difference it makes).
Given that the Kerry Cow breed is under threat (only 277 were born in 2006), seeing a healthy new calf certainly brings me a lot of joy. It's a shame he wasn't born a she, but that's the way of things.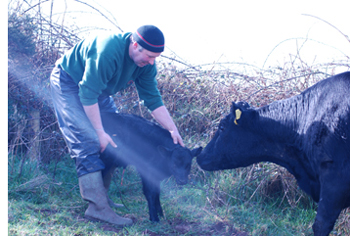 I think Colm can't quite understand my excitement about being on the farm and seeing the animals.
For a former New Yorker like me, however, there is little that is as exotic and filled with magic as a trip to his farm, especially when there is a brand new calf and the promise of the wonderful milk from its mother…