Ice Cream Ireland Book?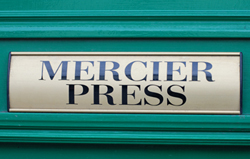 A few weeks ago, I was contacted by Eoin of Mercier Press, who expressed interest in the possibility of an ice cream book. So my brother and I went down to Cork to talk to him, and I think it went well. It's quite an exciting prospect!
Obviously there is nothing definite at this early stage. I'll keep you posted on developments…
Eoin, by the way, has an excellent blog about the love of books and publishing issues. You can find it here… 
Technorati tags: cookbook, Mercier Press, ice cream, Irish, publishing
This entry was posted on Thursday, May 17th, 2007 at 11:20 am and is filed under Book. You can follow any responses to this entry through the RSS 2.0 feed. You can leave a response, or trackback from your own site.