Chocolate Souffle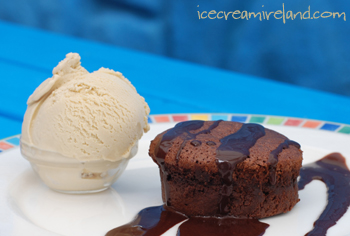 I have written about Francois Payard's book Simply Sensational Desserts a couple of times here. It really is my favourite pastry book.
I had a severe chocolate craving a couple of nights ago and tackled his chocolate souffle, which is made in individual ramekins. This is a superb dessert.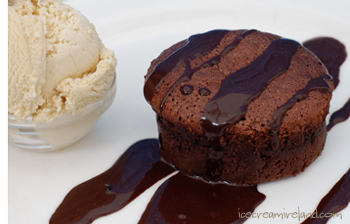 He suggests pistachio ice cream as an accompaniment, and I found the pairing spot-on. (In case you are wondering why our pistachio is not green – well, we don't use food colouring…)
The photos don't really do it justice, since the souffles should be served  right out of the oven, and had fallen quite a bit by the time I got to taking a photo (the next morning).
Again, if you love baking, the book is certainly worth the price.  
Technorati tags: cookbook, chocolate, souffle, Payard, dessert
This entry was posted on Tuesday, May 15th, 2007 at 7:41 pm and is filed under Tips & Tricks. You can follow any responses to this entry through the RSS 2.0 feed. You can leave a response, or trackback from your own site.