New Shop in Cork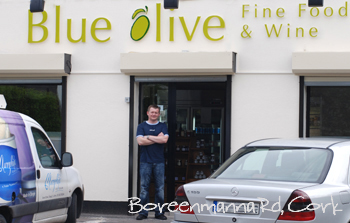 There is a great new gourmet shop in Cork called the Blue Olive that's definitely worth checking out if you're in the area. It's run by the personable Ken and stocks interesting wines, cheeses, ready meals, and lots of tasty snacks (including our ice cream!)
The addess is Marble Hill, Boreenmanna Road, Cork.
Technorati tags: Cork, Blue Olive, food, gourmet, wine
This entry was posted on Friday, May 25th, 2007 at 2:27 pm and is filed under Ireland. You can follow any responses to this entry through the RSS 2.0 feed. You can leave a response, or trackback from your own site.