Chocolaterie de l'Opera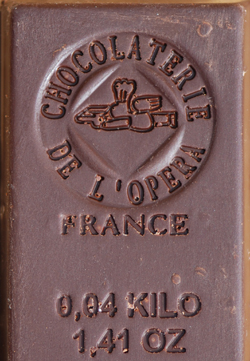 For those in the catering business, there is a new chocolate company out there, started by Olivier de Loisy, a son in the family that started Valrhona. Chocolaterie de l'Opera is priced slightly lower than Valrhona, and they have a range of single estate chocolates for catering only.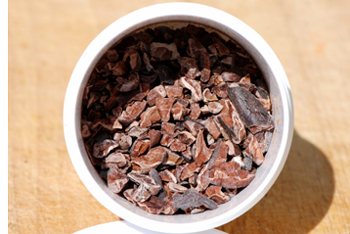 The chocolate is very good, although my brother and I both think that Valrhona still edges it in terms of clarity of flavour. It's definitely worth a taste, though, if you're looking for chocolate for your kitchen.
One of their most interesting offerings is toasted cocoa nibs (right). We could definitely find a use for those!
The distributor in Ireland is La Rousse Foods.
Technorati tags: chocolate, Valrhona, Chocolaterie de l'Opera, cocoa nibs
This entry was posted on Monday, May 28th, 2007 at 2:46 pm and is filed under Chocolate. You can follow any responses to this entry through the RSS 2.0 feed. You can leave a response, or trackback from your own site.