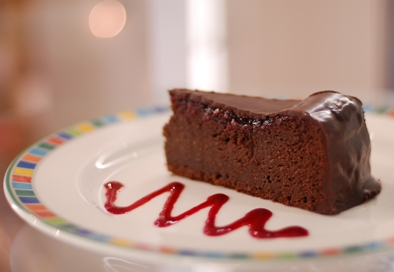 Christmas has definitely come early to Ice Cream Ireland as I have received my gift to myself, a new camera. I had never bought a replacement for the Leica (that ended up in the sea back in August), and have been getting by with a little Canon that has very few creative controls and isn't up to the job at all (although it takes decent video).
Anyway, after some research and advice, I decided on a Nikon D80, and it arrived promptly from Technikdirect in Germany, who had the best price. (Note: the manual and documentation are in German, but you can download an English version from the Nikon website. Also, the plug for the charger is continental, but a cord from an old charger of mine fit perfectly).
I bought the body and a fixed 1.4 50mm lens for starters, since there always seems to be low light in this country. I'll be playing happily for the next few days, and I think the early results, such as Wiebke's Sachertorte above, look promising!
Technorati tags: digital, camera, Leica, Canon, Nikon, d80, photography