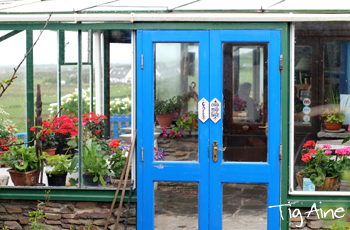 I had a rainy day off, and what better way to spend a few hours of it than a trip out to Tig Aine's in Graig, Ballyferriter.
Aine is a woman of many talents, and besides running a cafe serving a range of foods including her famous warm scones and tea, she also finds time for painting and weaving. So there's lots to peruse.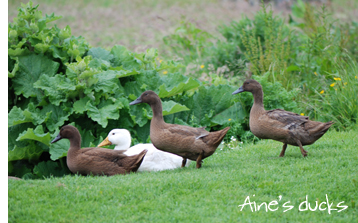 It's a great afternoon stop for anyone taking a tour of the Slea Head and needing a bit of refreshment. The view is stunning, and the atmosphere is tranquil.
She has a brand new restaurant under construction, so there will be full evening meals soon.
Anyone who knows Aine can be fairly certain that the new addition will be a very special place to eat. You'll have to ask her if the ducks will be on the menu…
Technorati tags: Ballyferriter, food, Tig Aine, cafe, restaurant