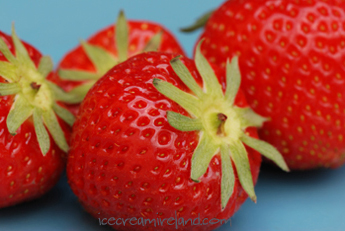 I have written about Sweetbank Farm several times, the fruit farm in Wicklow. Well, we have just received our first fruit from them – trays of luscious strawberries.
It's good timing, because I've had strawberry and sage on the brain for a while now.
I'll get around to making ice cream from it, but I started by making a coulis, which can be used as a sauce for many different desserts. It's an easy recipe, and I was eating it over vanilla ice cream within 15 minutes of starting out!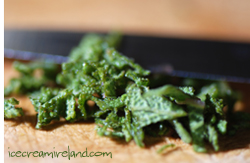 Strawberry and Sage Coulis
Ingredients:
300g fresh, ripe strawberries
1 tablespoon water
1 tablespoon lemon juice
2 teaspoons sugar
2 fresh sage leaves
What to do:
1. Rinse and hull the strawberries.
2. Put them in a food proccesor or blender and pulse two or three times. You don't want a puree here! Just break them up a bit.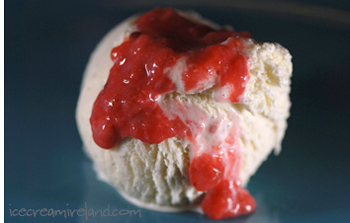 3. Chop the sage leaves in to fine pieces. (If you use dried sage, use about a half teaspoon).
4. Combine all the ingredients in a sauce pan and cook over low heat for about 10 minutes. Don't bring it to the boil. Cook it slowly simply to infuse the strawberries with the sage.
5. Serve hot or cold over ice cream or with another dessert.
Technorati tags: strawberry, sage, coulis, sauce, ice cream