Ice Cream Ireland Book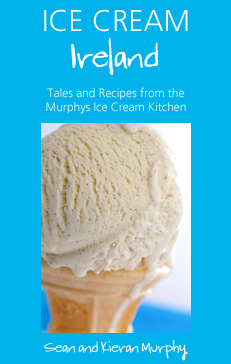 Mercier Press has approved our book proposal, so it looks like there will indeed be an Ice Cream Ireland book, which should be out next April. I'm quite excited! It will be a wonderful opportunity to get back in the kitchen again after a summer of scooping ice cream and get the creative juices flowing!
Technorati tags: cookbook, Mercier Press, ice cream, Irish, publishing
This entry was posted on Friday, June 22nd, 2007 at 2:50 pm and is filed under Book. You can follow any responses to this entry through the RSS 2.0 feed. You can leave a response, or trackback from your own site.