New Toy – Slushie Machine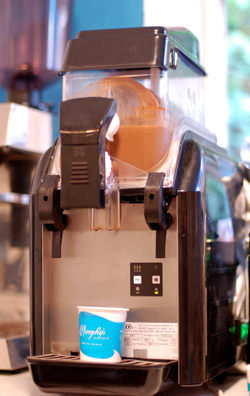 It might have been a rash purchase, but I ordered in a slushie machine. I know it's a strange purchase for a company dedicated to the highest quality, but I got to thinking about what would happen if you used the best ingredients to make a high-class slushie.
Good idea? It remains to be seen. I'm busy playing away trying to make a frozen moccha with espresso and lots of dark Belgian chocolate…
Technorati tags: slushie, frozen, ice cream, moccha, chocolate
This entry was posted on Sunday, June 24th, 2007 at 5:02 pm and is filed under Tips & Tricks. You can follow any responses to this entry through the RSS 2.0 feed. You can leave a response, or trackback from your own site.