Pink Champagne Sorbet in Shops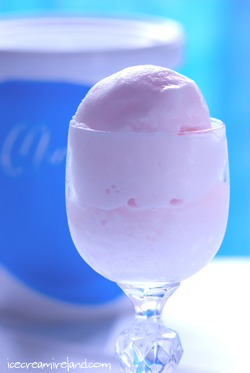 I've written here before about the Pink Champagne Sorbet, and it proved popular enough in our own shops that we have decided to launch into into a few select shops in Dublin and West Cork in 500ml tubs.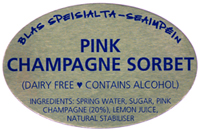 If you want to try it, it is available in:
Mortons, Renelagh
Fresh, Southdocks
Thomas', Foxrock
Ennis Butchers, Rialto
Urru, Bandon (as of the next week or so)
We have always wanted to make some of our super, super-premium flavours available in tubs, and this will be a limited run. A word of warning – it won't be cheap! The RRP is 20 euro for a tub. Then again, it's simply packed with champagne!
Technorati tags: Murphys, pink, tub, champagne, sorbet, ice cream
This entry was posted on Friday, June 29th, 2007 at 11:29 am and is filed under Packaging, Production. You can follow any responses to this entry through the RSS 2.0 feed. You can leave a response, or trackback from your own site.