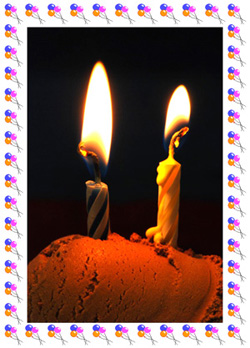 Today is the second birthday of Ice Cream Ireland. I can't quite believe it, but this blog is about to enter the terrible twos and its third year in existence.
The last year has been quite amazing and there have been so many high points including the Blog Awards, the book, the Irish Times column, the pre-election "Caught with Ice Cream" series, launching ice cream into space, reaching 80,000 blog visitors (astonishing to me), seeing so many new and interesting Irish bloggers, and all the fantastic comments, support, suggestions, and links from so many of you.
Thanks so much to all my readers.
Now, it's time to blow out the candles and eat the ice cream!