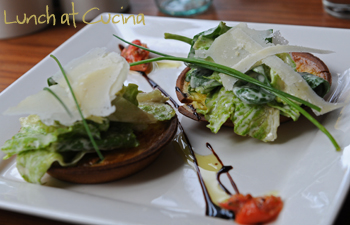 I'm just back from Kinsale, where I was one of the speakers at a Soho Solo Ireland event.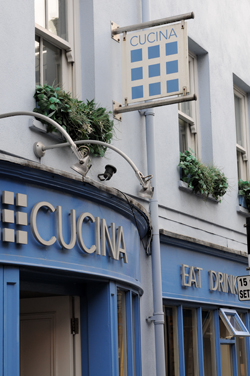 I really like Kinsale. For all of the chains that have been creeping in many places, it's still full of boutiques and interesting bites of food. We ate lunch at Cucina on Market Street, and I can certainly recommend it.
The crab tart special was very yummy and came topped with Caesar salad (photo above).
I do feel for anyone trading in that town, though. The streets are still dug up (how long has it been?), and it must be quite a challenge to keep going.
After our experience in Killarney, I know what that kind of disruption is like. Best of luck to all of them!
Technorati tags: Cork, restaurant, food, kinsale, ireland