Happy Bloomsday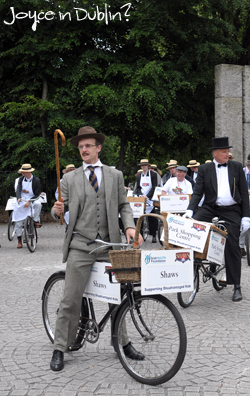 Happy Bloomsday! Here's a photo I took when I was in Dublin that seems appropriate… I can't remember any mention of ice cream in Ulysses, but maybe there's someone who can suggest a Joycean ice cream?
Technorati tags: Bloomsday, Joyce, ice+cream
This entry was posted on Monday, June 16th, 2008 at 1:01 pm and is filed under Ireland. You can follow any responses to this entry through the RSS 2.0 feed. You can leave a response, or trackback from your own site.