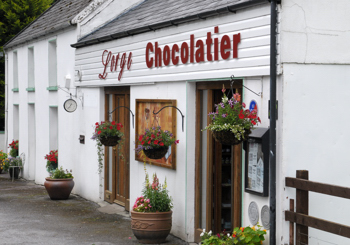 I've gone off on a bit of an ice cream sales trip, which is normally something that my brother does (and much better that I do). Still, it's been a while since I've done a tour of South Kerry and Cork, and I was quite happy to set out. 
Honestly, it's hardly seemed like work at all, given that visiting customers entails snacking at some of the best food shops in Ireland and everybody was so welcoming and friendly.
After leaving Dingle, I stopped in for a latte in our Killarney shop. Then a scenic drive and a fantastic salmon tart at Truffle Pig in Kenmare. Leaving Kenmare, I had a brief stop at Benoit Lorge's Chocolate Shop, then drove to Ballylicky (an even more beautiful drive) and rewarded myself with some cheese and a herbal drink at Val Manning's mouth-watering emporium.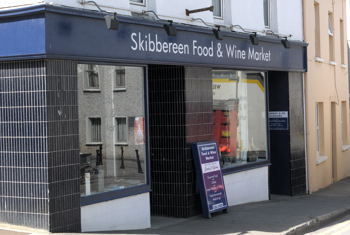 On to Bantry, where I visited De Barra's restaurant, then to Skibbereen, where there's a new food and wine shop and the very impressive Field's Supervalu. Then I drove to Bandon for a cappuccino and cherry tart at the unmissable Urru.
Now I'm in Kinsale, where I found room for dinner at Max's Wine Bar (including a melted chocolate tart served with our ice cream) and am now comfortable ensconced at Perryville House. 
Tomorrow I hope I'm feeling less stuffed, because I have a few stops in Cork city and I know I won't go hungry!
Technorati tags: Cork, restaurant, food, shop, ireland