Travel Fever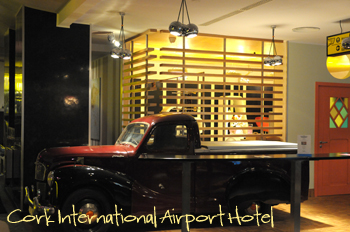 Acting on a tip from Mr. Mulley, I booked into the Cork International Airport Hotel since I'm off to Japan early tomorrow morning. It's astonishing value for money at the moment (parking is also half the long-term airport parking price), and whatever some might think about the decor, it sure is fun.
Dinner was had at Cafe Paradiso, and once again it didn't disappoint. Denis Cotter still has the best restaurant in Cork in my opinion,  and it made me happy to see it packed and buzzing. Anyone wanting to eat there should know they have cut back their lunch service in an effort to streamline. I hope that's a temporary thing, since one would certainly hope that such quality is rewarded, no matter the economic climate. 
Next post from Tokyo!
Technorati tags: Cork, airport, hotel, cafe paradiso, restaurant
This entry was posted on Saturday, January 10th, 2009 at 10:46 pm and is filed under Ireland. You can follow any responses to this entry through the RSS 2.0 feed. You can leave a response, or trackback from your own site.