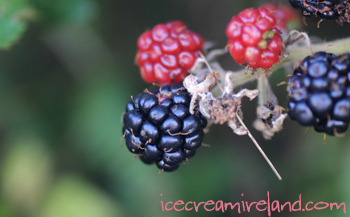 We went blackberry picking, because we've decided to offer up a special of Baileys ice cream and Dingle blackberry sauce for the Food Festival. Blackberry picking is one of the most relaxing activity I can think of.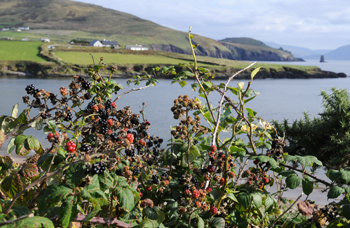 I went with my partner and the little baby, and Róisín gave us enough time without fussing to gather a kilo or so. I hope that will be enough!
At least we'll have some other specials in case we run out.
A couple of years ago I posted a recipe for blackberry coulis (here). Last night I cooked the blackberries for much longer and didn't strain them at all.
I have to say I liked it better that way.
Technorati tags: blackberry, coulis, sauce, ice cream, recipe