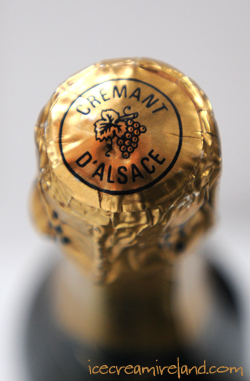 We've started receiving some of the goodies for the book launch next week, not least of which were some cases of Champagne.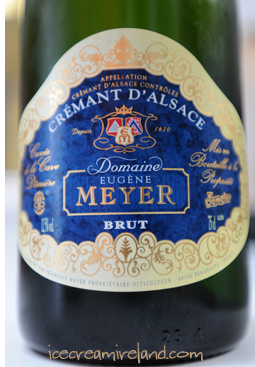 Actually, it's sparkling wine, since it's not from Champagne at all, but rather from Alsace. We chose this Meyer Brut because it's not only organic but biodynamic, and it comes recommended by Julian.
This is the second biodynamic sparkling wine I will have tasted. The first (Fleury) also came from Bubble Brothers in Cork, and we used to it make pink champagne sobet.
The latest bottles will not be made into ice cream unless we fail to drink them all down, and that would seem unlikely…
In any case, come along if you can and lift a glass with us on the night (Wednesday 30th in Killarney, and Thursday 1st May in Dingle)!
Technorati tags: biodynamic, champagne, ice cream