Inexpensive Ice Cream Maker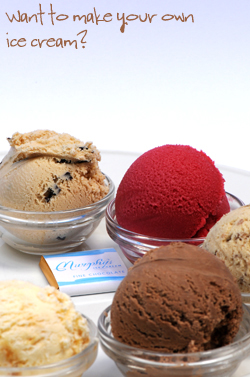 This was just passed on to me:
If you want to start making your own ice cream, Aldi has an inexpensive domestic ice cream maker on special for 29.99. I don't know the brand so I can't vouche for the quality, but no doubt it will do the trick…
Technorati tags: Aldi, domestic, ice cream, maker
This entry was posted on Monday, April 21st, 2008 at 3:14 pm and is filed under Tips & Tricks. You can follow any responses to this entry through the RSS 2.0 feed. You can leave a response, or trackback from your own site.